Can you pass your driving test in a week? Sure, you can! So, how should I prepare for my driving test? What are some of the best driving test tips to pass the test with ease?
Passing the driving test can be a tricky challenge for many of us. You have to keep track of all the locations, know the technicalities and most of all; be equipped with driving knowledge (both theory and practical).
If you have learned driving for the first time or want to re-appear for your driving test, knowing how to take control of different matters is a must. This is because little things will determine your driving test success. For example, you might fail the test just because you did not brake in time.
Therefore, taking care of all details is rudimentary if you wish to score well on the test. Practical observation is essential while driving. If you are not alert on the road, not only are you going to fail your test, but you are putting the lives of others at risk.
Now, how to pass the driving test? To pass your driving test with flying colours, you need to consider the following driving test tips:
Make Sure Your Car Is Working Right
If your going to be taking your own car on the test, checking the details of your car is a must. You need to make sure that the car tyres are in optimal condition, all lights are working correctly, and the emergency brake is good to hit. Do not forget to adjust your mirrors for keeping an eye on the road. The examiner will note if you use your mirrors properly or not.
We advise you to get your car serviced before the test as a smoothly working vehicle will not only cast a good impression but also make it easier for you to use the vehicle.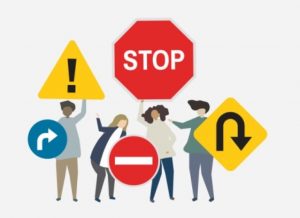 Practice Your Manoeuvres For The Practical Driving Test
You need to feel comfortable behind the wheel of your car. The best way to get a grip on driving is to excel at every manoeuvre manifested during driving. The more you practice different moves, the more comfortable you will find it to pass your driving test.
Empty car parks work great as test practice locations and do not forget to practice all your manoeuvres. Trust us; it is one of the top driving test tips. Practice on the same car that you will use on the test day. This will help you understand the controls of the vehicle.
Most of the people who don't get a first-time pass are because they have not practised like they should have and end up getting a fail. If you don't want to be one of those, invest time in practice, and you will see the fruitful result, for sure.
Get A Grip On Your Theory & Focus On Practical Driving Test Questions
Though all the questions are essential, you need to put more focus on questions that involve practical implementations for succeeding in the practical driving test. The examiner can ask you questions starting with "show me" while driving. Ensure you have command on all car controls and know where they are.
However, do not be one of those who only focus on the practical part. The theory part is equally important to get you through the practical part if you want to succeed in your test. Knowing about different signs, codes, and technicalities will help you get a better understanding of driving and also help you focus better after giving an excellent theory test.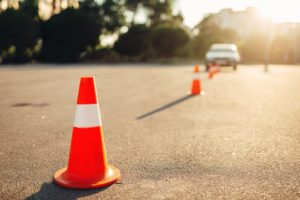 Drive Through The Test Routes
The Driver and Vehicle Standards Agency does not provide information regarding the driving test routes. However, you should have a general idea of all major routes around your city to be prepared well for the driving test.
You must take note of how to drive across different crossroads, junctions, and roundabouts in your area. This is because most driving tests include these areas to assess your grip on driving and alertness. Also, practice on a variety of roads including major and minor roads, dual carriageways and country lanes to avoid any surprises on your test day. These are, without a doubt, the top practical driving test tips.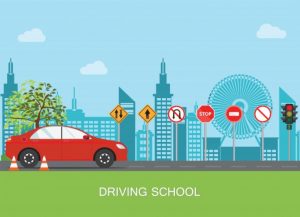 Opt For A Mock Test
A lot of mock tests are available on the internet (theory) as well as in driving schools (practical). These can be enough for practicing and preparing you for your test. In a mock driving test, you will be driving on a similar route that you will be taken on during your practical test.
This will familiarise you with all the practical assessment test points but also point out areas where you need to improve.
Make Use of Your Senses
Another factor that decides whether you are fit for driving or not, includes your level of alertness on the road and how you react in emergencies. If your mind goes all blank with just a little jolt, it might not go in your favour. You will need to be especially careful driving around parks, school zones and other areas where the reduced speed limit is required.
Thus, it is essential to work on controlling and managing driving anxiety as calmness always scores on the driving test. Many people fail driving tests for the first time because their anxiety dominates. Their mind might go blank or find it hard to control the steering wheel. If you find that you are facing the same issue, breathing techniques and cognitive behavioural therapy (CBT) can help you get better control of yourself.
These tips for driving test will surely come handy for passing the driving test.
Eat Something Before the Test
Driving tests are all about excitement and an adrenaline rush. Due to this adrenaline rush and stress hormones, the body gets deprived of glucose, and it is known that the brain needs glucose to function optimally.
Thus, eating a bar of chocolate or drinking a glass of milk will help you boost your energy levels during the test. This is something which is highly essential to drive safely to pass a test.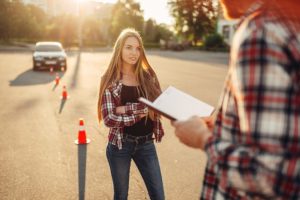 Enrol In A Driving School
Enrolling yourself at a reputable driving school will help you get a good knowledge of all driving rules and technicalities. It will also help to pass the test with confidence and ease. It is observed that most people who pass their driving tests in the first go had training from a reputable local driving school.
The question is "why is that so?"
Why Is A Driving School Essential For Passing A Driving Test?
The reason is a driving school focuses on all areas. This includes both theory and practical understanding and work on your individual weaknesses . This is not possible if you do the practice on your own. Not only this, but you will also be tested regularly so you know what the real test will feel like.
Practice in the presence of a certified instructor not only gives you the confidence to drive but also how to behave around and communicate with your examiner on the test day. Driving schools also provide you with guidance about and during booking your driving test.
Thus, getting enrolled in a local driving School is one of the best tips for driving test. Fast Pass Driving School Derby is known for having the best driving instructors in Derby. They provide high-quality driving lessons in Derby.
If you are looking for Driving Lessons Derby, you know which Derby driving school to get in touch with.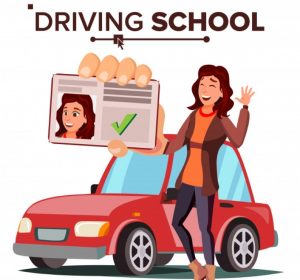 So, How To Pass Your Driving Test?
Well, now you know how to pass driving test. These were some of the best driving test tips that will help you get through a driving test successfully. The key to going through this phase is to keep a positive attitude and a calm mind. Keep yourself prepared for the theory and do practise and lots of it.
Now, you are ready to book your driving test and score!
Don't forget to contact the best driving school in Derby if you wish to learn from an experienced driving instructor Derby and pass your driving test like no other.
Category